Planning to have your vacation in Indonesia? Good choice! It's one of the best countries to explore and unwind in Asia. It's a tropical country with lots of friendly people and beautiful places to take a gander at. You would find it hard not to fall in love with Indonesia.
That being said, where should you go once you're already there?
The Gili Islands
Gili Islands consists of three tiny islands and you will have fun choosing which one of them to visit. Whether you will go for Gili Trawangan, Gili Air or Gili Meno, rest assured that you will get to enjoy beautiful beaches. Gili Islands is the perfect tropical paradise. Filled with luxury resorts Indonesia has to offer, you wouldn't be bored with the amount of luxury you are going to experience once you visit the Gili Islands.
Ubud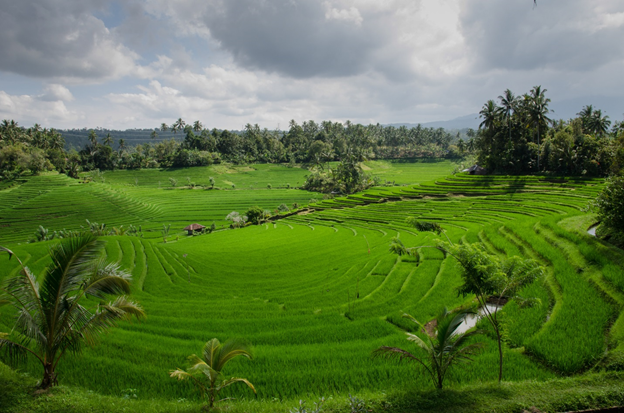 Ubud is where you can find the famous rice paddies and rain forests. You can explore along the rice paddies as you take in the culture and witness just how beautiful Indonesia is. Ubud is all about massages, Balinese cultures, magnificent landscapes and exquisite food. When you visit Ubud, make sure to drop by the rice paddies. You won't regret it.
Bali
Bali is probably Indonesia's most popular destination for an island holiday. After checking into the luxury boutique hotel Bali is famous for, you can go out to see the natural backdrops and temples. The beaches are absolutely stunning, perfect for swimming and scuba diving, and the locals are super friendly.
Bromo Volcano
Want to see an active volcano in person? Indonesia has Mount Bromo, an actual active volcano that people can visit and see for themselves. The best part of the day to see this beauty is before sunrise, when the glorious sun would peek out from behind it, shining light unto everything, including Mount Bromo itself.
Yogyacarta Temples
This is one of the best tourist destinations out there. The place is a cultural heritage from the old days. People visiting the place are allowed to walk around freely in the temples. With restaurants in close proximity, what better way to enjoy lunch while marvelling at the structures of a place with so much history?
Toba Lake
Toba Lake is Indonesia's biggest lake. It also happens to be the second biggest in the world. You can't go to Indonesia without visiting this lake and seeing just how gorgeous this body of water is. If you want to take a swim, you can. The warm waters will soothe you and the people in the nearby village are friendly.
Go See Komodo Dragons
The word "dragon" triggers something in our childlike and adventure-loving hearts. It reminds us of those extinct or made-up creatures that often grace the pages of fantasy stories. We can't deny that something with the name "dragon" attached to it makes us excited. Komodo Dragons are basically just oversized lizards living in Flores island of Indonesia, but that doesn't mean they should be dismissed. Go see them.
Make sure to make this your bucket list when you visit Indonesia. You will need it for your adventure and sight-seeing.