Oddly enough, choosing what kind of vacation is actually either way too easy or way too hard.
On one hand, it can be easy if you already have a set budget or if you're planning to go on a budgeted type of trip. This narrows down the choices for you at least. On the other hand, if you are rich and have nothing to lose and also want to get the best experience you could get, this is a little mind-numbing. It's like when I went shopping for a lamp after I got my salary and got overwhelmed with so many wonderful choices ranging from prettiest to most expensive.
Let's just narrow all of them down to make it easy.
International vacation
Goes by the word "international", doesn't it? If going to new places and exploring countries is what you want to do for your trip, then maybe you should go for an international vacation.
City vacation
Maybe you have one city to visit as a goal in mind? This one is slightly easier on the time and the wallet compared to the previous one. It can also be done in less than a day if the city is just next to yours.
Beach vacation
The most popular kind of vacation there. Probably because a lot of humans don't live next to the beach and every time they see one they go nuts.
Resort vacation
It's the same as a beach vacation except it's more expensive and is done more than just a single day. It's like staying at a hotel except that hotel is not as big and is next to the ocean.
Cruise
You will be on this big boat for the entire vacation. And while you travel to one place to another, you get to enjoy the cruise's offered activities and accommodation. It's like a hotel at sea.
Road trip
Another budget-friendly one that's usually done with a group of friends with one of them owning a car. This is merely travel oriented. You get to go sight-seeing while you travel to new places.
National park vacation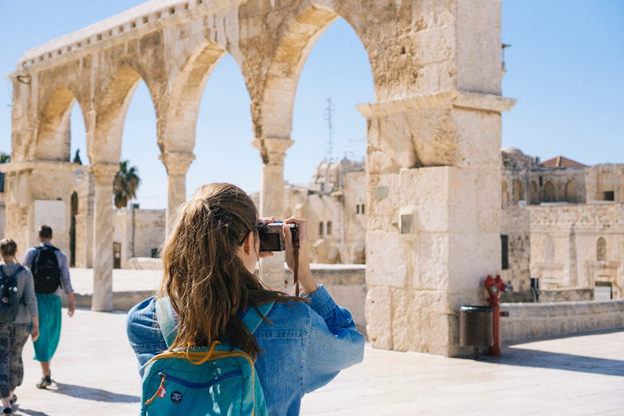 Ever been curious about a tourist spot that's been posted on the internet a bunch of times? Going on a trip to that tourist spot, mostly a national tourist attraction, is this kind of vacation.
Camping vacation
It's like a hotel in the woods or out in nature. Except you provide your own accommodation and get to enjoy some campfire songs and camp activities while getting to know Mother Nature.
Group vacation
This is basically all of these vacations except done in groups.
Personal growth vacations
"Running away" is the loosest term here. This type of vacation is usually done alone, where you get to go see the world but with the eyes of someone who wants to heal and find who he or she is.
Staycation
Retirement? Immigrating? Moving from the city into a much peaceful and prettier country? It's basically just moving.